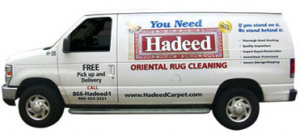 In an amicus brief, the Reporters Committee for Freedom of the Press is urging the courts in Virginia to apply a heightened standard of review before ordering that anonymous online commenters be outed.
(I won't tell you the facts of the case, but the caption is Hadeed Carpet Cleaning, Inc., v. John Doe #1, et al., and the respondent on the other side of the discovery order is Yelp, Inc. So I'm betting you can figure it out.)
The amicus brief ([pdf]) argues, in part:
[T]he First Amendment restricts compulsory identification of anonymous speakers on the Internet. When faced with questions of compelled disclosure of anonymous online speakers, this Court must adopt a meaningful standard that requires a heightened showing of evidence of a valid claim and notice to the affected parties. This standard is essential to protect the interests in anonymous speech, which often serve the public good and contribute to a better understanding of public issues and controversies.
Joining the amicus brief were Washington Post, American Society of Newspaper Editors, and the Gannett Company, which owns USA Today.
(Photo: joehadeed.com. Used without permission.)