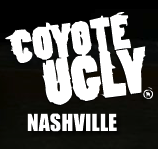 Sometimes, it takes a federal judge to explain something that ought to be common sense.
Misty Blu Stewart learned this the hard way, in her ongoing class action lawsuit under the Fair Labor Standards Act against her former employer, Coyote Ugly Saloon.
Stewart claimed that an expletive-laced blog post by Coyote Ugly CEO Liliana Lovell was retaliation against Stewart.
The only problem? Stewart no longer worked for Coyote Ugly at the time of the post.
According to the court: "Under the FLSA, an 'employee' is defined as . . . any individual employed by an employer.'" As such, her retaliation claim had to be denied.
Here's a quick chronology, as set forth in the relevant court opinion, Stewart v. CUS Nashville, LLC, No. 311-cv-0342, 2012 WL 4049968 (M.D. Tenn. Sept. 13, 2012):
Sometime before April 7, 2011, Stewart and Coyote Ugly Saloon in Nashville part ways (the post in question, and the court opinion itself, refer to Stewart as having been "terminated").
On April 7, 2011, Stewart files suit, alleging FLSA claims "arising out of Coyote Ugly's alleged operation of an illegal tip pool and its failure to compensate its employees for work performed off-the-clock and during overtime hours."
On or about May 11, 2011, Lovell creates the offending post on the Coyote Ugly website, saying in reference to Stewart and her lawsuit, "my thoughts are f* *k that b* *ch."
On Feb. 13, the court certifies a class action, with two classes whose parameters track the claims Stewart made in her initial complaint
On July 31, Stewart files a motion to amend her complaint to, among other things, add a retaliation claim, based on Lovell's post.
So, in simple terms, Stewart was essentially telling the court: "Judge! The Defendants just called me a name!"
The hoped-for response from the judge would have been something along the lines of "Defendants, stop calling Plaintiff that name! Just for that, you're getting a timeout . . . to the tune of several thousand dollars!"
Instead, the only thing the judge could do, having been told of Defendants' name-calling, is simply to say, "OK. So what? Sticks and stones, Plaintiff, sticks and stones."
So, just to wrap things up:
Stewart is still not a Coyote Ugly employee.
Coyote Ugly is still facing the class action suit Stewart brought.
Employer retaliation still cannot be effected against people who are not employees.
---
EEJ's thoughts:
Even if blogging "f* *k that b* *ch" doesn't create retaliation liability, it's still bad news for the defendants. You can bet Stewart's attorney is working on a plan to make the blog entry admissible evidence for one of the remaining claims. Even if this kind of wash-your-mouth-out blogging doesn't get you a time-out from the judge, it sure won't win you friends in the jury box.