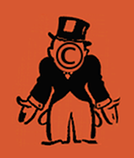 The copyright-lawsuit factory that has sued scores of bloggers appears to be nearing the financial precipice. Steve Green of the Las Vegas Sun and Vegas Inc. reports that Righthaven is pleading with the U.S. District Court in Nevada to stay an order to pay $34,045 in attorneys fees arising from Righthaven's failed lawsuit against Kentucky resident Wayne Hoehn over a post on a sports-betting message board. Judge Phillip Pro dismissed that lawsuit in June, holding that Righthaven lacked standing to sue Hoehn, and, additionally, that Hoehn's reposting of an entire column from the Las Vegas Review-Journal was protected as fair use. As a result, Judge Pro ordered Righthaven pay Hoehn's attorneys fees. On Friday, Righthaven asked Judge Pro to stay his order while it is appealed to the 9th Circuit. Green writes:
Righthaven … said the gridlock over its lawsuits has hurt its finances – and expressed concern that attorneys for prevailing defendants like Hoehn may seize its assets and put it out of business.
Righthaven, begging for mercy. I don't even have the words to describe the irony here.
When a company breathes the word "bankruptcy" as part of a plea for delaying the payment of some debt, it generally means the implosion is already well underway. That being the case, we can expect anyone who has a judgment against Righthaven to rush to seize assets as fast as possible. That will force Righthaven to run to bankruptcy court to get the protection of the automatic stay available for bankruptcy filers.
I haven't seen Righthaven's emergency request to Judge Pro, but I can't imagine there's any good reason to grant it unless Righthaven is able to post a bond – which they might not be able to do if they are nearing bankruptcy. This is something that the bankruptcy courts can sort out, and will probably will have to.
And, by the way, yes, this means Righthaven defendants could end up controlling – through a creditors' committee – the copyrights that were used as the basis for suing them. It also means that a lot more Righthaven documents could be opened up to public scrutiny.