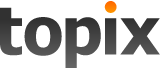 Jurors in Texas have handed a $13.8 million libel verdict to a married couple defamed on Topix.
Debra Cassens Weiss reports in the ABA Journal that Texas lawyer Mark Lesher and his wife Rhonda filed the suit against four defendants who posted anonymous comments accusing the couple of molestation, drug dealing, and perverted sexual behavior.
The Tarrant County jury apparently set a new record for online-libel verdicts. According to the Leshers, more than 25,000 defamatory posts forced Mark to shutter his law practice and Rhonda to close her beauty salon.
Meagan Hassan, the Lesher's attorney, told the Fort Worth Star-Telegram, "This was clearly a vendetta."
"We originally sued 178 John and Jane Does, and it all came down to two IP addresses," she said. That led them to a married couple, Shannon and Gerald Coyel, and two employees of the couple, Charlie and Pat Doescher.
A few years ago, Shannon Coyel had accused the Leshers of sexually assaulting her. That led to a case and an acquittal in 2009.