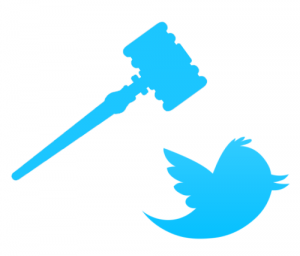 From what I see, Twitter is doing a strong job of standing up for user privacy in the case of the criminal prosecution of Malcolm Harris. In that case (CMLP summary) New York prosecutors are trying to get Twitter to hand over information about Harris, who has been charged with disorderly conduct relating to an October 2011 Occupy Wall Street protest on the Brooklyn Bridge.
Yesterday, Twitter handed over the requested information pursuant to a court order.
There has been a lot of traffic suggesting that Twitter gave up rather than continue to fight (e.g., Betabeat: "Twitter Caves"). But that's unfair. Twitter is trying to get review from a higher court. And the records they turned over are sealed until September 21, when another hearing is set.
Twitter has done the right thing. It is right for Twitter to resist. But it is also right for Twitter to comply with the court order to turn over the information. (Even though the court was plainly wrong to issue the order.)
What Twitter should do – and what it is doing in this case – is use all available legal process to protect user privacy. Twitter should not, however, violate the law in order to thwart the courts and prosecutors.
Many reporting on the case have said something to the effect that Twitter decided to turn over the information rather than face expensive fine for being held in contempt of court. (EFF said something similar in an otherwise great post on the case.) Saying that makes it sound like Twitter cheaped out. But, as I see, and as I would see it if I were advising Twitter, the problem is not the expense, it's that refusing to comply with the court order means Twitter itself is violating the law.
It's true that reporters will often take a contempt citation and go to jail to protect an anonymous source. When they do, it's civil disobedience, and it's often heroic. I hate to say it, but the stake are simply lower here. Anonymous-source-based journalism outed Watergate. It's cultural and societal importance looms very large. Journalists have tried to get shield laws passed to prevent contempt being used to compel the identification of anonymous sources. And shield laws have been passed in many states. For the remaining gaps, brave reporters have often acted in defiance of the courts and the law to uphold free-press values.
The battle Twitter is fighting is different. It's more of a general internet privacy issue, and while important, it's a different ball of wax. It's worth fighting for the cause in the courts, in the legislatures, and on the international level. But I'm not convinced there are fundamental rights here which necessitate disobeying court process.