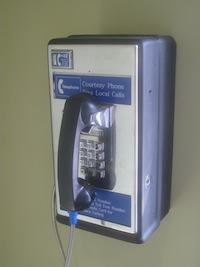 Since the news of the Justice Department getting their hands on phone records of the Associated Press – without the AP's cooperation – there has been new talk of a federal shield law.
But how broad would the shield law be? To cut to the chase: Would if cover bloggers?
The issue was nicely teed up in a PandoDaily post yesterday by Adam L. Penenberg:
[W]hen you're trying to craft laws to protect journalists from having to disclose the identities of confidential sources, the first thing you must do is define what a journalist is. Unfortunately, that's not so easy, because, well, what is a journalist? I've been working as one for almost 20 years, and I couldn't give you a definition. What's more, I don't know anyone who could. More to the point, how do you cover everyone who should be covered in this day, when everybody can be his or her own publisher but not cover those who shouldn't be protected?
Mr. Penenberg's post does a nice job of exploring the range of possible ways to deal with that question in surveying some of the many state shield laws in the U.S. and giving some of the history of how false starts on a federal shield law in recent years have dealt with the blogger question.
Of course, there's also the separate scope question of a national-security exception. With such an exception, the question of who counts as a journalist may often be academic.