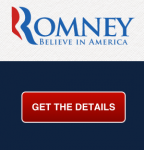 I don't want to spoil anything, so click here if you want to find out about the details of the Romney tax plan, including how he will cut $5 trillion in spending without increasing the deficit.
Cute, huh? (At least if you are a Democrat.) Now that you've seen that, let's think about the legal implications. The website, romneytaxplan.com, is a product of the Democratic National Committee. Yet the website conspicuously carries the Romney campaign logo and uses the Romney campaign's slogan and adopted typestyle. So, is there a trademark problem?
Yes and no.
This is a good example of why it is so important in evaluating intellectual property problems to not only apply the blackletter law, but to also ask the practical question: Would this plaintiff sue?
Trademark law should generously protect parody uses of trademarks. Yet it doesn't always. Consider this parody ad that appeared in a humor magazine called Snickers: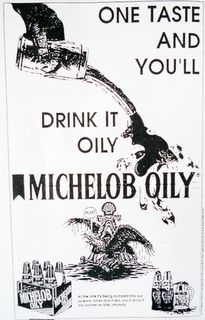 The case was Anheuser-Busch, Inc. v. Balducci Publications, 28 F. 3d 769 (8th Cir. 1994). Anheuser-Busch, brewers of Michelob, sued for trademark infringement and trademark dilution. The federal district court dismssed the case, but the Eighth Circuit Court of Appeals reversed, holding that the brewery could continue on with its action. I seriously disagree with that case. And there several cases upholding dismissals in the realm of trademark parody. But the Anheuser-Busch case is still, regrettably, good law.
There's also the case the U.S. Chamber of Commerce pursued against a prankster group, The Yes Men, who produced a faked Chamber of Commerce press release and website to go along with a fake press conference they held about support for climate change legislation.
The fact is, the Romney campaign can sue the DNC and the case would have some legs.
But will they?
No way.
There's no way the Romney campaign is going to draw attention to the website and look humorless and loser-y by filing suit. Or even threatening. So it's a good call by the DNC to ignore precedent that points to a potential for legal liability. Calculated risk-taking is often the right prescription when advising clients about IP liability concerns.