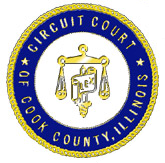 Updating today's earlier post, I have now posted the order [pdf] from Johns-Byrne v. TechnoBuffalo, in which the court denied Johns-Byrne's attempt to find the identity of TechnoBuffalo's tipster.
Also, here are some more excerpts from the opinion.
More to my point that the judge was not a fan of TechnoBuffalo, thus indicating that the decision in TechnoBuffalo's favor wasn't results-driven judging:
Reviewing the [TechnoBuffalo] website is disconcerting. The website makes it clear that TechnoBuffalo is inviting conduct which may or may not be legal and is very likely actionable. They solicit employees of tech companies to be "super secret ninjas" to "discover something top secret in your store's inventory" and handover "inside information" to TechnoBuffalo who then disseminates it for their own purposes and who will "take your name to the grave."
And more:
These solicitations are particularly detrimental to the intellectual property industry so reliant upon employee confidentiality and so sensitive to how and when their new concepts are disclosed. … Unlike other famous secrets whose sources were protected in order to inform citizens of government corruption and public misconduct, the sole purpose of the TechnoBuffalo solicitation is to promote TechnoBuffalo, without a second thought as to what harm it may cause lawful and productive companies whose stolen information it leaks.
By the way, I do not buy that these solicitations are detrimental to the industry. Also, I don't think it is accurate to say that Motorola is in "the intellectual property industry." Moreover, an "intellectual property industry," as such, tends not to be heavily reliant on employee confidentiality precisely because of intellectual property laws. Much of this line of argument comes from distorted ideas of what constitutes a "trade secret." But, anyway, it goes to show that this decision was made on the law, not, as we say in the lawyering business, the "atmospherics."
One more excerpt, in which we see what the court made of Johns-Byrne's argument that what TechnoBuffalo peddles is not news but "hype":
JBC asserts that the content of the article at issue, or moreover, any of the content posted on the TechnoBuffalo website, does not amount to legitimate news but is rather mere "commercial hype" and "entertainment." However, these concepts or terms of art are nowhere to be found in the Illinois Act. The Act nowhere states that certain content is news and other content, like the "hype" or "entertainment" asserted by JBS, is not news. The content of the "news" simply is not discussed and is not a factor in determining the application of the privilege under the current language of the Act. … TechnoBuffalo's article falls under the broad, plain meaning of "news." Therefore, JBC's attempt to distinguish "hype" from actual news is unavailing.
Previous posts: