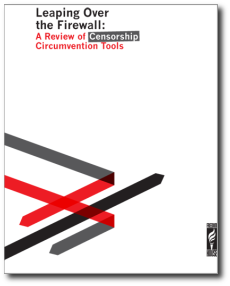 Freedom House has released a report called Leaping Over the Firewall: A Review of Censorship Circumvention Tools. China, Iran, Burma, and Azerbaijan are particular focuses.
The EFF Deeplinks blog gave the report a somewhat lukewarm review.
Of course, we can all agree that anything that helps people living under oppressive regimes to obtain a measure of free exchange of ideas is a good thing.