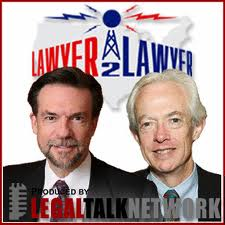 I'm on the new episode of the Lawyer2Lawyer podcast talking about the Virginia State Bar's disciplinary case against attorney Horace Hunter because of his blogging. It's a case that pits legal ethics rules against the First Amendment.
The host of the program is Bob Ambrogi, and other guests are Kevin O'Keefe, CEO of LexBlog, and Peter Vieth, legal editor of Virginia Lawyers Weekly.
I really enjoyed doing the show, and it's a great case to talk about.