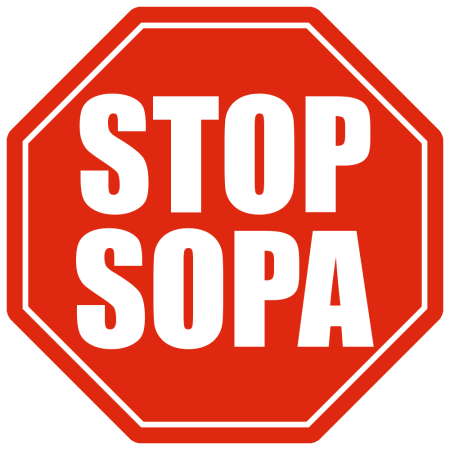 Something very bad may be about to happen to the internet.
The United States Congress, which is currently slightly more popular than the rabies virus, may be on the brink of passing the Stop Online Piracy Act, an outrage that attempts to placate big Hollywood content industries by selling out freedom on the internet.
I'll be writing about SOPA (and PIPA, as it's known in the Senate) in upcoming posts. Please take the time to educate yourself and call your representatives.
Also, consider adding a STOP SOPA badge to your website. Feel free to swipe them off of this blog – I handmade these (entirely independently), so I can and hereby do license them to you. And then link them to one of the many explanations out there for why SOPA presents such extreme peril.