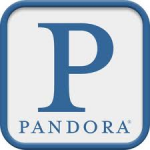 A while ago I blogged about a page footer I noticed on internet-radio/jukebox sitePandora with a link to "Your CA Privacy Rights," advising California residents of California Civil Code §1798.83 and entreating them, pursuant to that law, to "request and obtain from us once a year, free of charge, a list of the third parties to whom we disclosed their personal information (if any) for direct marketing purposes in the preceding calendar year and the categories of personal information disclosed to those third parties."
I wrote Pandora and made this request just to see what would turn up. As I disclosed to Pandora in the request, I am not, and was not during the past year, a California resident. I asked them if they would honor the request nonetheless. Josh M at Pandora responded the same day to say:
Hi there,

Pandora Media, Inc. has not disclosed your personal information to any third party for the third party's direct marketing purposes within the immediately preceding year.

Hope that helps and thanks again for writing.
Best Regards,

Josh M

Listener Support
PANDORA® internet radio
Need help? http://help.pandora.com
Interesting. I would have imagined they had.
I wrote in some detail about §1798.83 in my previous post last month.