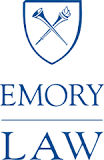 Jennifer Murphy Romig of Emory University School of Law has posted to SSRN her paper, Legal Blogging and the Rhetorical Genre of Public Legal Writing. The paper is forthcoming in Legal Communication & Rhetoric: JALWD.
Here is the abstract:
This article brings scholarly attention to the blog posts, tweets, updates and other writing on social media that many lawyers generate and many others would consider generating, if they had the time and skill to do so. In the broadest terms, this genre of writing is "public legal writing": writing by lawyers not for any specific client but for dissemination to the public or through wide distribution channels, particularly the Internet. Legal blogging is a good entry point into public legal writing because legalblog posts often share some analytical features of longer articles alongside conversational conventions typical of writing on social media. Legal blogging is certainly not new, but this article brings new attention to it.

The article begins by reviewing helpful (non-legal) advice from two recent writing guidebooks, Christopher Johnson's Microstyle: The Art of Writing Little and Roy Peter Clark's How to Write Short: Word Craft for Fast Times. Primed by the ideas in these books, the article explores the genre of legal blogging through two case studies of legal blog posts in 2014. Finally, the article puts legal blogging into context by addressing its similarities to and differences from traditional legal writing. Legal blogging offers a respite from the formalities of traditional legal writing, but it also brings its own set of expectations and constraints that define the evolving boundaries of this genre.