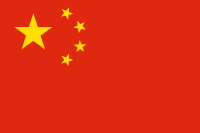 According to continuously updated figures from Reporters Sans Frontieres (Reporters Without Borders), China leads the world in the jailing of bloggers, with 11 behind bars.
Iran is runner-up with five in jail. Vietnam and Azerbaijan are tied for third place with two each.
RWB's press freedom barometer tracks the numbers here.
Tags: censorship, china, imprisonment, jail, Vietnam