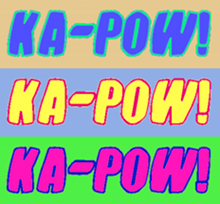 This week copyright thugster and blogger-suer-extraordinaire Righthaven was dealt a stunning defeat in court. (Court's written order [pdf])
It is a total victory for defendant Democratic Underground, but the ruling's importance goes far beyond that. Unless overturned on appeal, it clearly signals the end of Righthaven's current business model. The order also signals that even with restructuring, Righthaven might not have a viable enterprise going forward.
Things were going kind of bad for Righthaven up to this point. But now they've gotten suddenly disastrous. Why? Now there's a newly revealed document – one obtained through the diligent efforts of the Electronic Frontier Foundation – that shows the relationship between troll-for-hire Righthaven and newspaper owner Stephens Media. That document is their overarching contract, the Strategic Alliance Agreement ("SAA"). Once you learn about it, you can see why they wanted so badly to keep it secret.
Righthaven, in suing bloggers for reposting stories or portions of stories from the Las Vegas Review-Journal, had represented that Stephens Media had assigned to it the copyright being sued over in any given case. But now, having scrutinized the SAA, the federal court in the Democratic Underground case has concluded that the copyright was never validly assigned.
And misrepresenting facts to a court is a very, very bad thing to do.
Why wasn't the copyright validly assigned? It turns out that Stephens Media executed a form assigning the copyright, but, pursuant to the SAA, Stephens Media retained all exclusive rights with regard to that copyright except the right to sue. And a copyright assignment is not valid unless an exclusive right is transferred as well. So, for instance, Righthaven was not conferred the exclusive right to reproduce the article. (And that's sort of what copyright is all about.)
It would be like transferring title to an automobile to someone but having a contract in place that says they can't drive it, sit in it, lend it someone else, or even keep it in their garage. In other words, it's a sham transaction.
I've looked at the order, issued by Judge Roger Hunt of the U.S. District Court in Nevada, and I found it to be very thorough and carefully reasoned. The really remarkable thing about the ruling, however, was its tone, which, while not intemperate, was certainly unusual in the staid world of judicial writing.
Look at this from page 6:
Righthaven argues that the SAA's provisions, which necessarily include Section 7.2, do not alter the unambiguous language of the Assignment or limit the rights it obtained from Stephens Media in the Assignment. This conclusion is flagrantly false — to the point that the claim is disingenuous, if not outright deceitful.
I'll bet Righthaven maven Steve Gibson felt the blood rush to his stomach when he read this. This is strong language for a federal court.
Also important in this order, the court signals that Righthaven is unlikely to be able to fix its business model's legal problems with some minor adjustments. The court writes on page 8, in a footnote:
The Court does not determine whether or not the amended SAA would transfer sufficient rights to Righthaven for it to have standing in suits filed after amendment as the Court need not make that determination to rule on these motions. Nonetheless, the Court expresses doubt that these seemingly cosmetic adjustments change the nature and practical effect of the SAA.
It may be that the only things that would fix the business structure so that Righthaven could keep on suing people as it has been would be things that either Stephens Media wouldn't be willing to agree to. And if that's true, Righthaven's through.
Tags: Democratic Underground, EFF, Steve Gibson