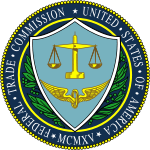 David M. Newman, an attorney with the Federal Trade Commission, discussed how FTC rules apply to blogs and bloggers in a just-published piece for New York's Practising Law Institute.
With regard to blogs, he said:
The core principles of Commission consumer protection jurisprudence are flexible enough to adapt to new media and new marketing techniques. As Gertrude Stein might have said, "deception is a deception is a deception." Nevertheless, the Commission has had to address how existing deception and unfairness standards apply to marketing on the Internet and through social media.

…

Blog Endorsements. The Commission recently announced that bloggers who review products or services in their blogs will have to disclose if they receive free products or compensation in connection with the review. This is not designed to stifle blogs, but it is designed to ensure that bloggers who have turned their websites into commercial ventures, where they promote an advertiser's product in exchange for free products, payments or other perks, reveal that relationship to readers. It is a new application of the well established principles in the Commission's Endorsement Guides, which have always required that endorsers disclose any compensation or connection with the product they are endorsing.
From: 1811 PLI/Corp 679, PLI Order No. 22603, May-June 2010 (citations removed).
The revised guidelines to which Mr. Newman refers are here (pdf format). The FTC's press release about the revisions to the guides is here.