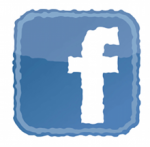 Facebook has entered into a big settlement with the Federal Trade Commission – America's top consumer cops – regarding privacy of user data. As part of the deal, FB will warn users about privacy changes and must submit to biennial privacy audits for the next two decades.
I love the FTC. They do good stuff. Of course, it's good to note also that FB has done a lot of backpedaling on privacy issues because of user backlash – a kind of semi-organized consumer pressure that is possible these days because of social networking technologies like, um, Facebook!
Here's what Zuckerberg said in his blog post about the settlement (which he rosily calls a "settlement"):
… I'm the first to admit that we've made a bunch of mistakes [including] a small number of high profile mistakes, like Beacon four years ago and poor execution as we transitioned our privacy model two years ago …

[W]e're making a clear and formal long-term commitment to do the things we've always tried to do and planned to keep doing — giving you tools to control who can see your information and then making sure only those people you intend can see it. In the last 18 months alone, we've announced more than 20 new tools and resources designed to give you more control over your Facebook experience.
I actually think Facebook is getting quite a bit better – not just about privacy, but about being a better service altogether. I predicted the demise of Facebook earlier this year. If Facebook keeps changing fast enough, it might hold on. But I just don't think it will. Fundamentally, the company seems out of touch with what people want. Like the Facebook ticker feature that was new this fall – that's just creepy.
Here are the words from the parties:
Here are some write-ups: