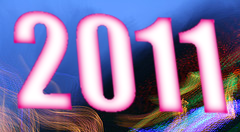 Unlike a lot of tawdry, pandering, cut-rate journalistic operations out there (Time, CNN, etc.) who claim to review 2011 before it's over yet, here at Blog Law Blog, your faithful blogger waited until it was all over before claiming to look back at it.
So now it's time. What characterized 2011 in blog law?
First up: Bad legislating. This was a year when legislatures engaged in all kinds of nonsense that, at best, was dopey, and, at worst, was potentially disastrous.
The California legislature outdid itself this year. First there was the absurd new statute threatening jurors with jail time if they tweet, blog, or otherwise use the internet to communicate about their trial. The law's not inane because I have an affection for tweeting jurors. It's inane because, when you look at it closely, it's inane:
Could the California legislature have felt egged on by reading my withering critique? Well, they urned around and did something even worse with their Reader Privacy Act. Some laws I just disagree with. But the California Reader Privacy Act actually makes no sense. Here's an actual quote from me about this law:
That's P.O. Box Crazy Crazy Crazy, Crazytown Station, Crazy Valley Acres, California 95814.
For a more in-depth explanation:
Now, the worst legislation of 2011 was a set of related measure working their way through the U.S. Congress: the Protect IP Act (PIPA) in the U.S. Senate and the Stop Online Piracy Act (SOPA) in the House of Representatives. Now this stuff hasn't become law yet – it's still a bill (sittin' there on Capitol Hill). But it's really bad. The House Judiciary Committee will be taking SOPA back up this month. Let's hope 2012 is a better year for legislation than 2011 was.
Tags: California Reader Privacy Act, review, SOPA