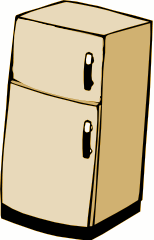 Professor Eric Goldman has been keeping a list of cases in which a person's social media has been used as evidence against them, or, as he puts it, when litigants say "one thing in court and another when talking to their friends online."
In the latest case, a workers comp claimant, who says he is in excruciating pain after a refrigerator fell on him, put pictures on Facebook and MySpace that show him drinking and partying. To try to get the photos excluded from evidence, the claimant attempted to seize the moral high ground, arguing that the use of the pictures in litigation was "a disgrace to the dignity of the workers' compensation proceedings and the legal system."
Nice try.
The court allowed the evidence.
Confronted with this case, Goldman offers the following:
Now that Facebook can do facial recognition, it should next develop a tool to automatically detect photos depicting alcoholic drinks and give users a way to automatically opt-out of those photos!
Goldman's quite a guy, huh? Instead of trying to grab some quick cash by applying for a software/business-method patent on this, he's offered it up as a public service. Someone note this down so that Goldman's post can be used as prior art to block patent-hungry Facebook if and when they apply for a patent on "Method of Shielding Workers Comp Claimants from Impeaching Photos of Boozing".
Here's the full list of social-media-evidence-gotcha cases Professor Goldman has collected:
Tags: Eric Goldman, patents