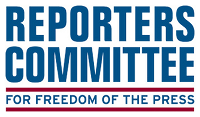 The good folks at the Reporters Committee for the Freedom of the Press are putting on a free webinar for reporters and photographers who are covering events, such as protests, where they could be blocked from reporting or detained by the police. Examples include the Occupy protests as well as the upcoming political conventions in Charlotte and Tampa. Or, you know, if you are in Los Angeles, your local elementary school science fair.
The one-hour webinar will be held May 9, 2012 from 1:00 p.m. EDT. (That's 12 noon Central, which is my time zone and the time zone where the next big opportunity for reporter-police interaction will be: Chicago, May 20-21, for the NATO Summit.)
The webinar will be lead by Lucy Dalglish, RCFP Exec Director and Gregg Leslie, Legal Defense Director. It looks like they will be giving both a theoretical perspective on where your journalist rights come from as well as practical advice on what to do when confronted or detained by the police.
Excellent stuff! I am signed up and looking forward to it.
To reserve your own place:
https://www4.gotomeeting.com/register/941031095
Tags: Lucy Dalglish, rcfp