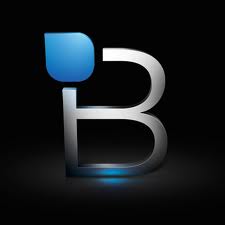 Jon Rettinger, the founder and editor of gadget blog TechnoBuffalo, e-mailed me to let me know that they have won in their attempt to shield the source of leaked images of a yet-to-be-released cell phone.
Judge Michael R. Panter of the Cook County Circuit Court granted TechnoBuffalo's motion for reconsideration, thus denying plaintiff Johns-Byrne Company, a commercial printer who made the packaging for the phones, the ability to find who in their company leaked the photos.
This is a substantial legal victory for the blogosphere, because it puts blogs on a potentially equal footing with mainstream news media when it comes to the special legal privileges that allow journalists to keep sources anonymous.
Whether blogging will inherit the privileged legal status of the traditional news media is, in my mind, the biggest question in blog law. This case strongly suggests the answer should be "yes."
The key issue in applying the Illinois law was whether a blog would count as a "news medium." Judge Panter decided it did, applying the law straightforwardly:
The issue of whether a blog/news site such as TechnoBuffalo is to be treated as a "news medium" is novel and has seldom been dealt with by other states containing shield laws. … "News" is defined by wwww.merriam-webster.com as "a report of recent events" and "previously unknown information." Similarly Dictinary.com [sic] defines "news" as "a report of recent events." Under the ordinary meaning of "news," the article at issue presented a report on recent events, namely the upcoming release of a new Motorola smartphone. It also supplied previously unknown information. As such, TechnoBuffalo's article falls under the broad, plain meaning of "news." … In sum, withing the present definitions under the Act, this Court must find TechnoBuffalo is a news medium, its employees are reporters, including the employee who wrote the article at issue, and TechnoBuffalo is protected by the Illinois reporter's privilege.
I applaud Judge Panter's decision not only because it was, in my judgment, the right one, but even more so because it wasn't results-driven jurisprudence. Judge Panter made it clear was was not love-struck with the scoop-savvy blog, which solicits anonymous tipsters:
Encouraging and enabling people to violate relationships of trust with their employers and to steal proprietary information may be odious. It may weaken the very industry that TechnoBuffalo depends upon. It may itself be actionable under the statutes and authorities JBC cites. However, as of this writing, it cannot be excluded from the extremely broad protection of the journalistic privilege.
That's an excellent example of good judging.
Previous posts:
Tags: illinois, Motorola, TechnoBuffalo