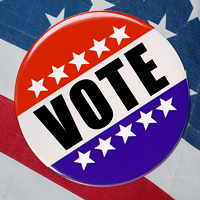 As promised, here's your blog-law-focused election coverage:
Barack Obama, a critic of SOPA, beat Mitt Romney, a foe of net neutrality, for President of the United States.
The main Congressional race of interest from a blog-law perspective is still to call at this hour. But Republican Congresswoman Mary Bono Mack, sponsor of the 1998 Copyright Term Extension Act, is trailing Democratic challenger Raul Ruiz by 48.6% to 51.4% with 66.5% reporting. Mack, widow of entertainer Sonny Bono, for whom the copyright term extension law was named, was also an early proponent of SOPA, those she later said the bill raised "legitimate concerns."
Other key players in internet law won re-election easily.
Democratic Representative Zoe Lofgren from Silicon Valley, who is one of the strongest members of Congress when it comes to resisting legislation that threatens blogs and the internet, was re-elected with 72.4% of votes cast.
Republican Representative Darrell Issa, a very vocal critic of SOPA, handily won re-election in the California 49th.
Republican Representative Lamar S. Smith, the House Judiciary Committee Chair and chief advocate of SOPA, cruised to re-election in the Texas 21st by a margin of 25 points.
Republican Senator Orrin Hatch, sponsor of the 1998 Copyright Term Extension Act, was re-elected from Utah.