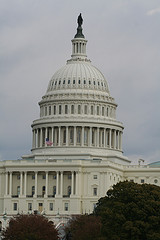 Today, sadly, the U.S. House of Representatives passed CISPA, the Cyber Intelligence Sharing and Protection Act (roll call).
The EFF, TechDirt, and the ACLU have explained why CISPA is bad. Basically, it tramples on civil liberties to give government the all clear to go spelunking through your personal data without a warrant.
CISPA now goes to the Senate. Please consider taking a moment to contact your senators to urge them to vote no on CISPA.