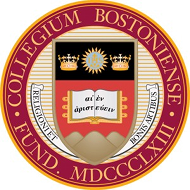 Christine Neylon O'Brien, Professor of Business Law at Boston College's Carroll School of Management, has published The First Facebook Firing Case Under Section 7 of the National Labor Relations Act: Exploring the Limits of Labor Law Protection for Concerted Communication on Social Media in the Suffolk University Law Review (vol. 45, pp. 29-66, December 2011). Here's the abstract:
The emergence of social media, from Facebook to Myspace and Linkedin to Twitter – much like the earlier evolution of email, IM and web 2.0 – have changed communications, expanding the virtual horizons for social networking and business promotion on these popular communications platforms. Smartphones, and other data interfaces including iPads and eReaders, and even internet hotspots in motor vehicles, have encouraged the blurring of work and personal time such that people are tethered to their devices, checking their work and personal messages wherever they are and whatever else they are doing.

In the first case of its kind, the National Labor Relations Board (NLRB) issued a complaint against an employer, American Medical Response of Connecticut (AMR), for the suspension and firing of an employee who posted negative comments about her supervisor on her personal password-protected Facebook page. The NLRB alleged the employer retaliated against the terminated employee for her Facebook postings and for requesting a union representative at an investigatory interview that led to her discipline, thus violating her Weingarten right. Most importantly, the NLRB maintained that the employer's social media policy was overbroad because its rules on blogging and internet posting, standards of conduct relating to discussing co-workers and superiors, and solicitation and distribution, interfered with employees' rights to engage in concerted activities protected by section 7 of the National Labor Relations Act (NLRA). The AMR case and the NLRB's ongoing interest in employer social media policies has signaled that the agency will prosecute companies whose policies interfere with employee communications concerning wages, hours, and working conditions, and other matters for mutual aid or protection on social media sites. Employers should review their policies governing employee communications, including the use of email and social media during non-work time, to ensure compliance with the NLRA.