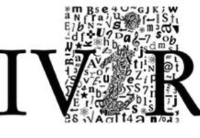 Frederik J. Zuiderveen Borgesius of the University of Amsterdam – IViR Institute for Information Law (IViR) has posted to SSRN Het 'Right to Be Forgotten' En Bijzondere Persoonsgegevens: Geen Ruimte Meer Voor Een Belangenafweging? (The 'Right to Be Forgotten' and Sensitive Personal Data: No Room for Balancing?).
The paper is in Dutch, but here is the abstract in English:
An attorney submitted a 'right to be forgotten' delisting request to Google, regarding a blog post about a criminal conviction of the attorney in another country. The Rotterdam District Court ruled that Google may no longer link to the blog post when people search for the attorney's name. The court granted the attorney's request because the blog post concerns a criminal conviction. Personal data regarding criminal convictions are, under Dutch law, special categories of data (sometimes called sensitive data). The reasoning of the court on special categories of data creates problems for freedom of expression. This paper, in Dutch, explores how these problems can be reduced. Google has appealed the decision; the judgment of the Court of Appeals is expected in March 2017.