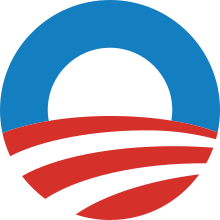 Many of you out there are single-issue votes when it comes to the office of president. And, of course, that single issue is blog law. Or not.
But if you issue is blog law, your candidate is Barack Obama.
While blog law did not take center-stage (or even side-stage or backstage or offstage) at the debates, we do know something of candidates' positions on blog law. Happily, Scientific American asked the candidates for president 14 questions related to science. In truth, I'm not sure internet policy is a "science" question, but, as it so happens, SciAm included the following: "What role, if any, should the federal government play in managing the Internet to ensure its robust social, scientific, and economic role?"
Interestingly enough, the candidates' answers are importantly different. And Governor Mitt Romney takes a position that is squarely against the interests of bloggers. So, if you are voting on the basis of blog law, vote Obama-Biden.
Let's take a look at what they said.
President Barack Obama:
A free and open Internet is essential component of American society and of the modern economy. I support legislation to protect intellectual property online, but any effort to combat online piracy must not reduce freedom of expression, increase cybersecurity risk, or undermine the dynamic, innovative global Internet. I also believe it is essential that we take steps to strengthen our cybersecurity and ensure that we are guarding against threats to our vital information systems and critical infrastructure, all while preserving Americans' privacy, data confidentiality, and civil liberties and recognizing the civilian nature of cyberspace.
That's a pretty boring response that seems designed to offend no one. There is one nugget of a controversial-stance taking inside of it. When the president says "any effort to combat online piracy must not reduce freedom of expression, increase cybersecurity risk, or undermine the dynamic, innovative global Internet," he seems to be talking about the hypercopyright bill SOPA, which I've blogged about several times. That's good, because anti-SOPA is pro-blogger.
Governor Mitt Romney:
It is not the role of any government to "manage" the Internet. The Internet has flourished precisely because government has so far refrained from regulating this dynamic and essential cornerstone of our economy. I would rely primarily on innovation and market forces, not bureaucrats, to shape the Internet and maximize its economic, social and scientific value.

Thanks to the non-governmental multi-stakeholder model, the Internet is — and always has been — open to all ideas and lawful commerce as well as bountiful private investment. Unfortunately, President Obama has chosen to impose government as a central gatekeeper in the broadband economy. His policies interfere with the basic operation of the Internet, create uncertainty, and undermine investors and job creators.

Specifically, the FCC's "Net Neutrality" regulation represents an Obama campaign promise fulfilled on behalf of certain special interests, but ultimately a "solution" in search of a problem. The government has now interjected itself in how networks will be constructed and managed, picked winners and losers in the marketplace, and determined how consumers will receive access to tomorrow's new applications and services. The Obama Administration's overreaching has replaced innovators and investors with Washington bureaucrats.

In addition to these domestic intrusions, there are also calls for increased international regulation of the Internet through the United Nations. I will oppose any effort to subject the Internet to an unaccountable, innovation-stifling international regulatory regime. Instead, I will clear away barriers to private investment and innovation and curtail needless regulation of the digital economy.
Romney's pro-big-telecomm stance against net neutrality should be very concerning for bloggers. I've explained why net neutrality is important for bloggers. (In fact, I've written about it a lot.)
On that basis, Blog Law Blog officially endorses Barack Obama for president of the United States. (Just to be completely clear, that's coming from the Blog Law Blog Editorial Board, which is me, and does not necessarily reflect contributor viewpoint.)
So go and vote. And beginning tomorrow, I will provide you with some of America's least comprehensive election coverage. (But, hey, it is likely be America's only election coverage solely devoted to blog law issues!)